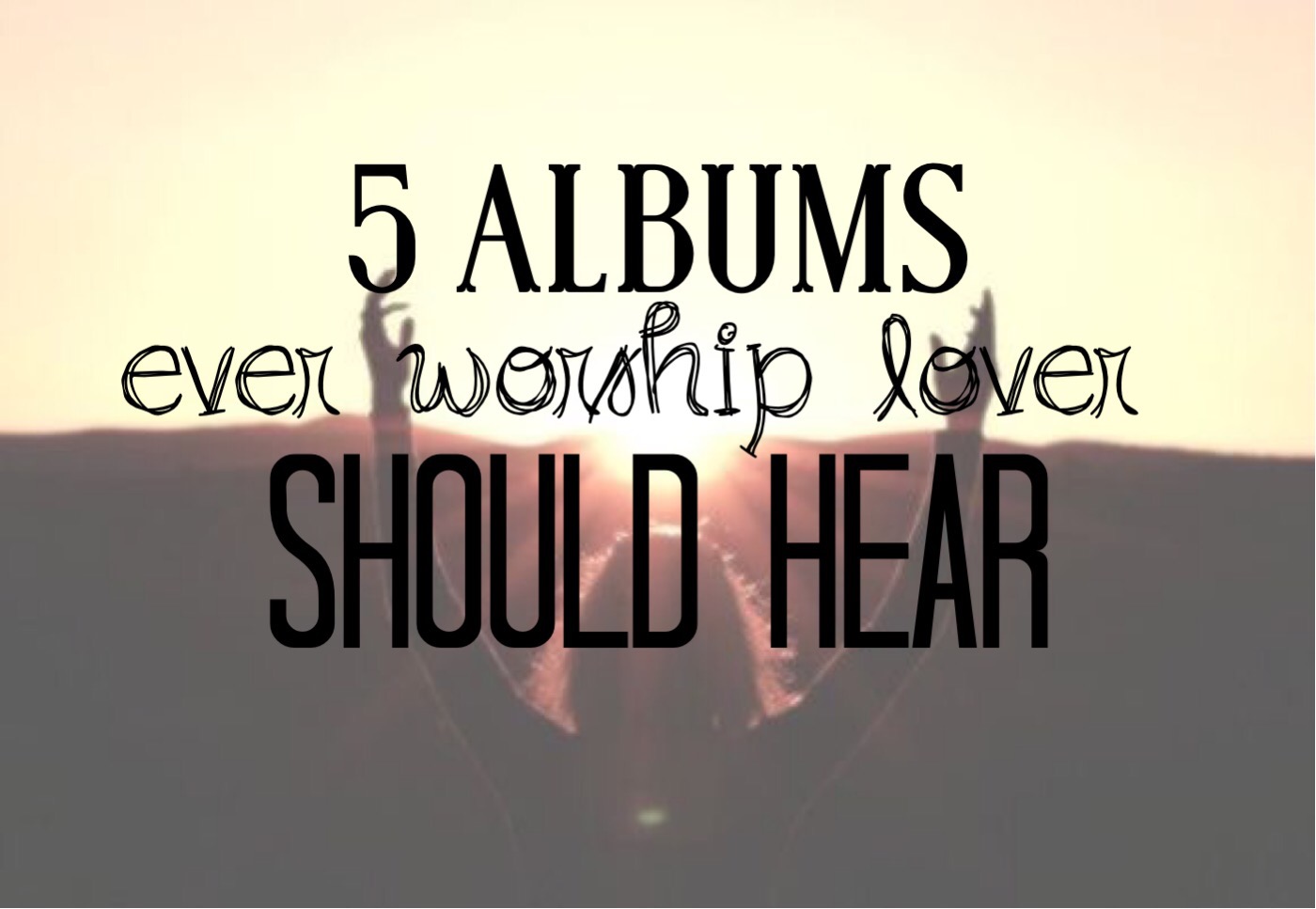 Welcome back to Worship Wednesday!! This is definitely one of my favorite days of the week. I could talk about worship and Jesus all day long. What has been your favorite post so far?
Today I wanted to share a few of my favorite worship albums. These are albums I believe every worship lover and leader should listen too. I feel like people often talk about either specific artists or songs but rarely talk about the whole albums, so I wanted to share a few good ones that I have found. *These are purely my opinion, I have not been hired to endorse these artists or albums*
The Union, Volume II- by Mat and Nicole Crisp I recently wrote a review of this album for worshiplinks.us. and also put it on here for last Worship Wednesday. I only found this album because I write the reviews for this website, but I am so glad I did. This album is incredible. If you are looking for a new album that is full of well written worship songs that are beautifully performed, look no further! This EP includes a rendition of the beloved song "I Stand Amazed" and then four original worship songs. Honestly, these are some of the most refreshing and real worship songs I have heard in a while.
We Will Not Be Shaken (Live)- by Bethel Music Some of my favorite worship songs are on this album including "No longer slaves," "Ever be," and "You don't miss a thing." Bethel is a fairly charismatic worship team, and I absolutely love their worship songs. These songs are performed live and they are very real and you can feel the spirit from the first song to the last. Bethel songs always seem to paint a picture with their lyrics and I love the heart of all of these songs.
Majestic- by Kari Jobe If you haven't noticed, I love all things Kari Jobe. I am a big supporter of her ministry and all of her albums. Majestic is no different. This album includes a great range of songs that make you want to dance for joy and songs that lead you to fall on your knees at the feet of Jesus. A few of my favorite songs from this album are "Forever," "Only your love," and "Hands to the heavens." I encourage any worship leader to spend some time worshiping with Kari Jobe, she is definitely anointed.
All Sons & Daughters-by All Sons & Daughters This album is a beautiful mix of impressive harmony and spirit filled songs. ASAD is one of those groups whose talent is beyond incredible but their heart and spirit for God is so much more impressive (and that is saying something because they are so talented). One of my favorite songs from this album is "Great are you Lord." I am sure many of you have heard this song, but go check out the whole album! All the other songs are just as good.
Hope will rise- by Warr Acres I can almost guarantee many of you have never heard of this band or this album. This is a local group from Victory Church here in OKC. BUT, I really want to encourage you to go listen to this album. It is by far one of the best worship albums I have ever heard (and I listen to a LOT of worship music). These songs are all original songs and are completely centered on Christ. I honestly don't have words to convey how much these songs have impacted my life. Title track "Hope will rise" is all about hope coming from everything we face. You will fall in love with this group and these songs in an instance!
I hope you go and check out some of these albums. These are specific albums that have really impacted my worship time and I wanted to share them with ya'll. If you are looking for new worship music to help bring you further into the presence of God…things albums could help. These albums include songs I lead but also songs I just listen too and sing over myself in my personal worship time. Tell me what albums you check out! Enjoy!