Lush. You all know how much I love lush products right now. Awhile back, I wrote my first thoughts after my first Lush haul. If you are interested, here it is. Some of the following products are repeated…but that is just because they are my all time favorites so far.
So anyway, Lush products are amazing. If you love baths, showers, or pampering yourself…you need to try Lush products asap. I first started off only using their bath bombs but I have expanded into a few more things. The stores are beautiful; I love the vibrant colors of Lush products in general.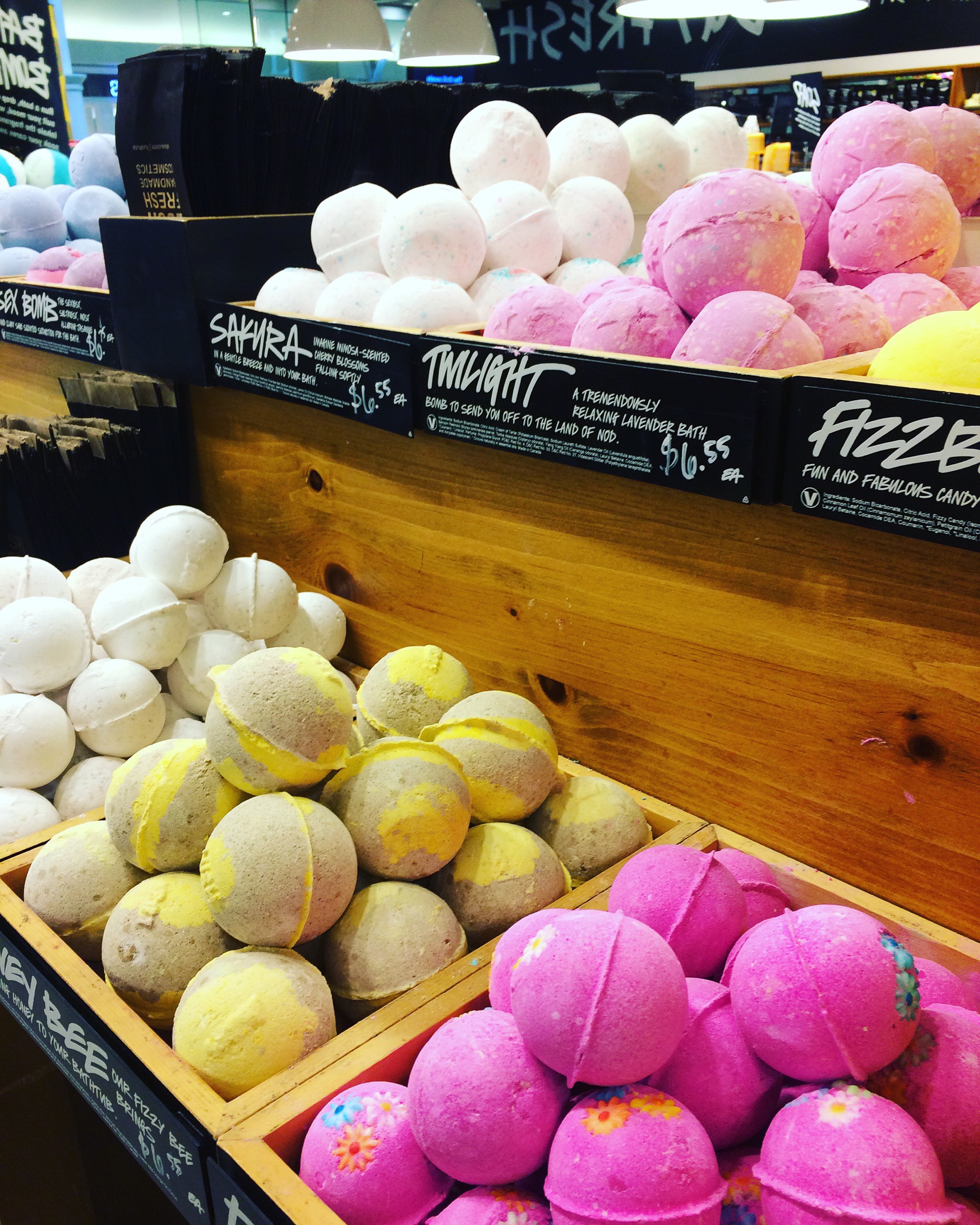 SO without futher ado, here are a brief run down of my FAVORITE Lush products.
Fizzbanger bath bomb- 
This bath bomb is great for a midday or morning bath. It smells of apples and cinnamon and wakes you right up! The bomb turns your water a brilliant lime green color that just makes life a whole lot more exciting.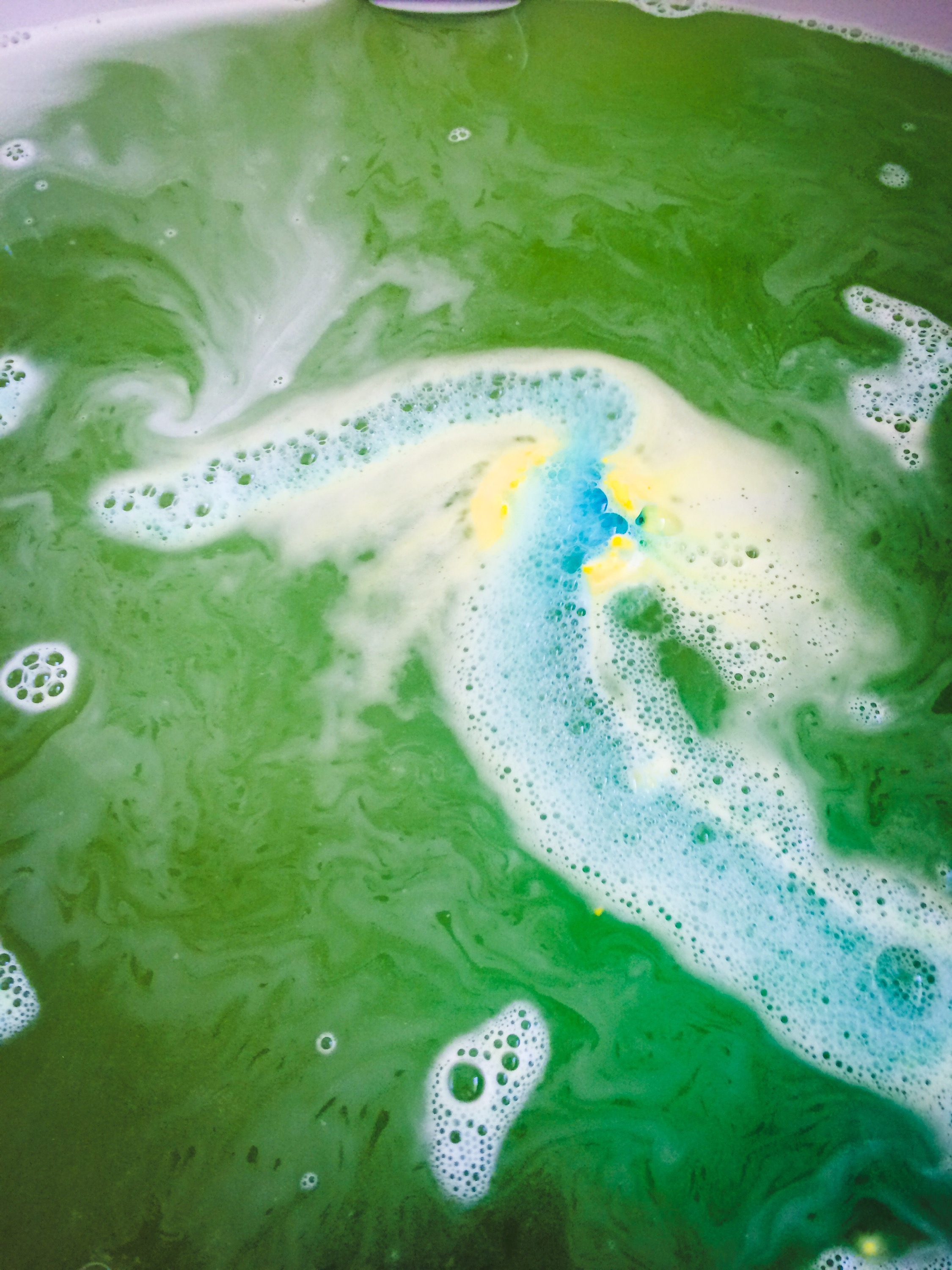 You've been mangoed bath melt-
This is the only bath melt I have used, but I honestly want one for every single bath. Bath melts just simply melt into your bath water. They are mainly for your skin and making you feel smooth and silky. Mangoed math melt smells delicious-so fresh and bright.
Shower Jelly 
So far I have tried the Refresher and the Needles and Pine shower jelly. They take some getting used too; it is literally jelly. But it lasts a long time and soaps up really nicely. You use a shower jelly just like a bar of soap.
I love both of these smells. Needles and Pine is very fresh and woodsy. It smells like winter and pine trees.
Refresher is a very bright and clean smell. I smell a hint of lemons and it helps wake me up in the shower!
Intergalactic bath bomb
I will say, I include this one only because of the amazing colors it has! I'm not a big fan of the smell; it is very peppermint. But the colors are super gorgeous! 
Barhumbug bubble bar 
Bubble bars are fantastic. They last for multiple baths. You break off a small piece and crumble it into the running water. This particular bar turns the bath a beautiful purple-pink color under all the bubbles. I am excited to try different bubble bars soon.
Well there's a few of my favorite lush products! I'm sure there will be a few more parts to this. What are your favorite lush products??