This slideshow requires JavaScript.
Hello Friends! I hope your fall is going wonderfully. I wanted to share with you a few photos from my first ever session as PHOTOGRAPHER! I am so thankful to have some amazing friends that saw my potential through my iPhone Photography pictures and asked me to take their maternity/family pictures. Of course, I said YES! It made it easier that these were good friends of mine that believed in me, even when I was unsure I was talented enough to take their pictures.
It was a cloudy and fairly cool morning in October-but we pressed on! At first I was worried about the lack of sunlight, but it actually turned out really well. I tried to remember all the things I have learned in my iPhone photography classes, art classes, etc. to pull off some great images. (i.e. rule of thirds, negative space, not over saturating, etc.)
I am honestly in love with these images! It was one of those times I really thanked God for letting me use my talent for someone I cared for…I really wanted them to be good enough for my friends and I am so happy they love them. I wanted to share an overview of the images which you can see in the slideshow above but I also wanted to highlight a few of my favorites!
I love this image. The brilliant green behind the cute little baby shoes…perfect!
Daddy and Daughter…so perfect!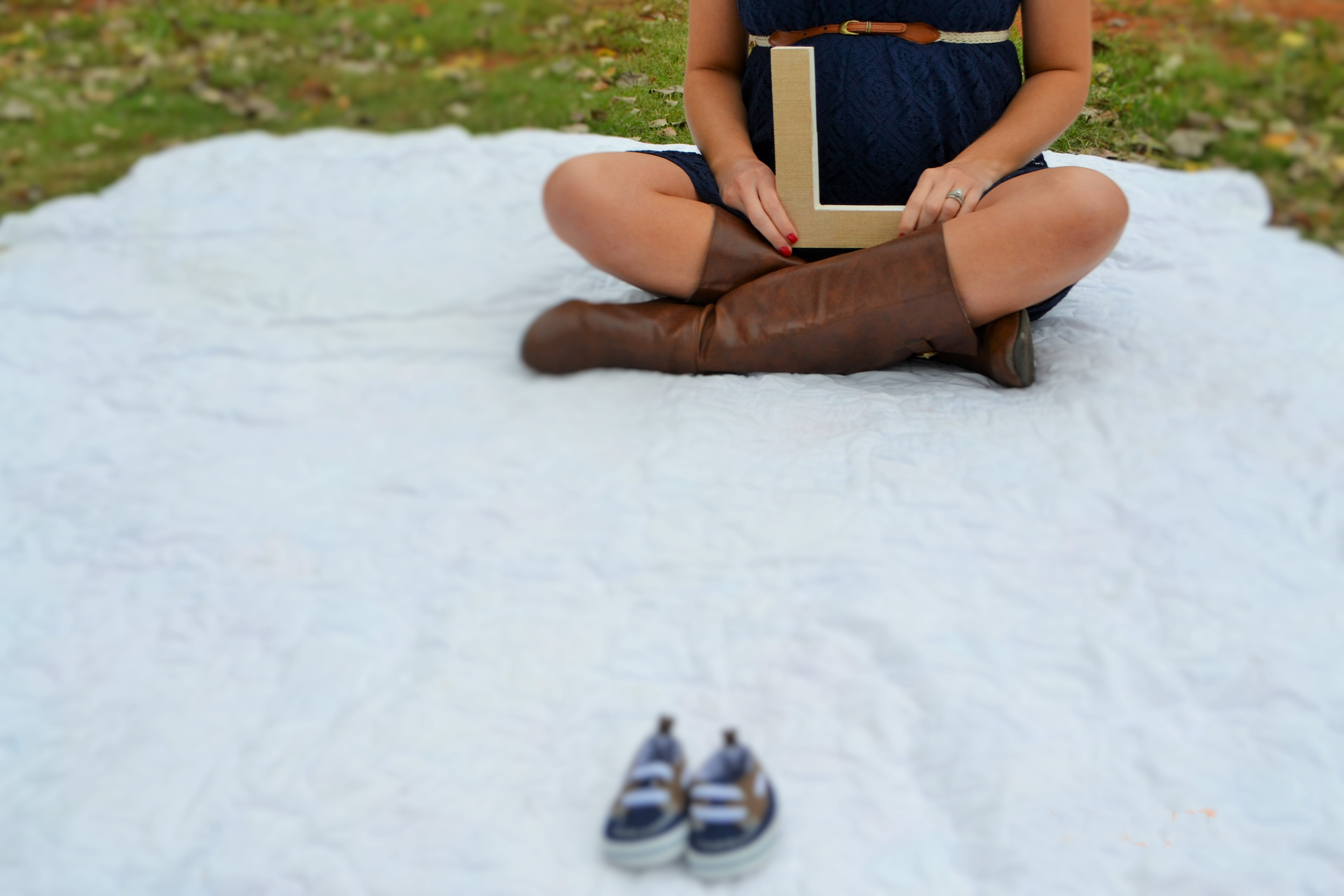 I always love a focal point…so I couldn't resist.
I spy a baby bump!
What do you think friends? Would you hire me? 🙂 Hoping to start doing more photography as I go along. I will be posting about potential business opportunities later this week, so stay tuned! I am excited about the future.
XO, Hilary