Today I finished college. It might have been a little later than I expected. I might not get to "walk" in graduation until December. I might not be having a big celebratory party yet…but I FINISHED COLLEGE.
Holy cow. I never thought I would see the day. There were times, because of person issues and some family issues, I seriously considered quitting and taking off for a while. But I stuck it out and here I am. A college graduate.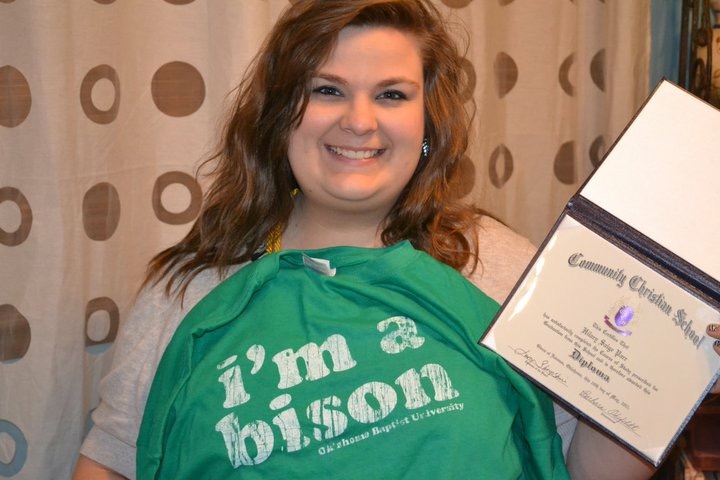 This is from my high school graduation party—right when I started my journey at OBU.
I might of complained. I might have literally hated moments of it. But I wouldn't have changed my college career at OBU for anything. OBU helped me become stronger in my faith and it showed me where I belong in the career world. My freshman year I took a class called Journalism in the Media and I knew where I belonged. I never realized I could get paid for writing. One of my favorite moments is that first time I was ever published in The Bison newspaper. PUBLISHED. For any writer, that is an incredible moment.
 I will never get used to seeing my name printed.
I am so thankful for some amazing professor and mentors that have helped me along the way. All the while believing in me when I didn't believe in myself. And some amazing friends! One of which was Lauren Buss.
 I wish we had met at the beginning of college friend, it would have been a lot more exciting!
College taught me a lot about myself. It has been a very long 4 years (and a few months) but I am so thankful to be over that mountain, I conquered it. Now on to the next phase of life.
I'll miss you Bison Hill. I'll miss you Bison newspaper. We had some great moments. In memory, I'll share some of my favorite shots with y'all.